India created history on Saturday, June 18th as the nation's first women fighter pilots were commissioned along with flight cadets of various branches of the Indian Air Force in a combined graduation parade at the Air Force Academy in Dundigal.
The country's first women fighter pilots, namely AvaniChaturvedi, Mohana Singh, and BhawnaKanth, were commissioned in the fighter stream of the flying branch after clearing each stage of the training process as well as completing 150 hours of flying. After receiving their wings from flying officers, they will undergo a six month long training flying the Advanced Jet Fighter (the British built Hawk). Subsequently, they will be assigned fighters and squadrons and will get to fly fighter jets such as Sukhoi and Tejas next year after the completion of Stage III of their training next year at Bidar in Karnataka.
The three young warriors of the nation were elated at their spectacular accomplishment.

Avani Chaturvedi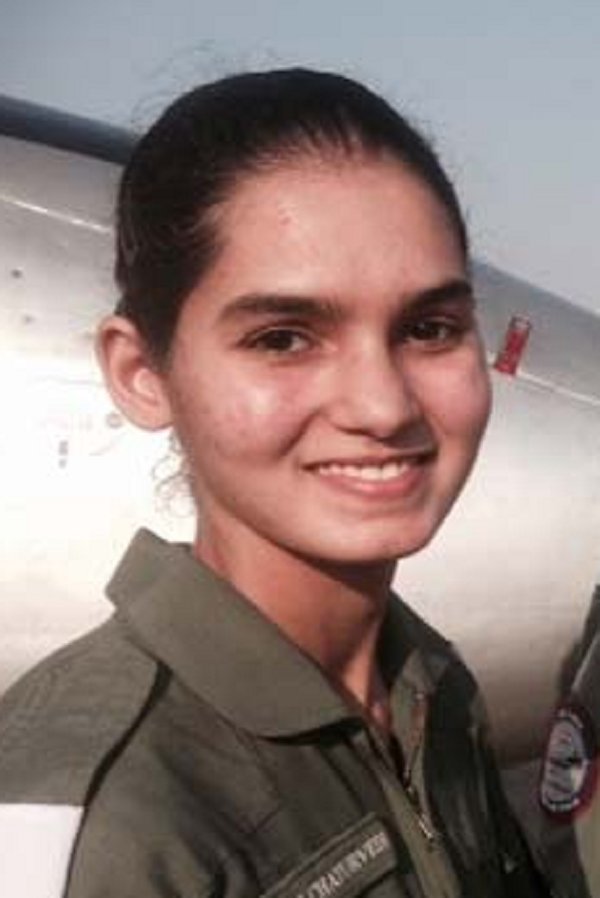 She hails from Satna in Madhya Pradesh and belongs to a family of army officers where her brother is a member of the Indian Army. Her father is an engineer and government  employee while her mother is a homemaker. "My dream is to become a good fighter pilot on whom seniors can always rely when it comes to flying for live operations. I want to fly the best fighter aircraft and learn more and more each day," she said. She joined the IAF on being inspired by her brother after completion of her B.Tech. fromBAnasthali University, Jaipur.

Mohana Singh
She comes from Jhunjhunu in Rajasthan and is part of a family legacy of serving the nation. Her grandfather was a flight gunner in Aviation Research Centre and her father is a warrant officer in the IAF and she is excited to follow their steps. She completed her schooling from Air Force School, New Delhi and did herBTechfrom GIMET, Amritsar.

Bhawna Kanth
She hails from Darbhanga in Bihar and as a child, she always dreamt of flying planes. After completing her secondary education from Vidyamandir, Kota, she joined BMS engineering college in Bangalore and subsequently joined the IAF after graduation. This 24 year old is destined to make the nation proud.