Many of you may have heard about Drake from his recent Billboard hits Hotline Bling and One Dance, but he's been around for quite a while, especially on the internet. He may seem like a mature and focused rapper but the internet has other beliefs, so today, instead of focusing on his musical and well extinct acting career, we'll focus on his personal side and well, how he'd actually be a perfect girlfriend.
Drake has been known over the years for his deep and unbreakable commitment in terms of relationships. Unlike the general stereotype for guys, who are known to fluctuate in their relationships and often maintain distance from any sort of commitment, Drake is the more committed of the pair and hence assumes the role of the perfect girlfriend.
He's been known for basing his music excessively on feelings and emotions in the manner that most female artists do and his lyrics are normally written in the lovesick way that a heartbroken girl might pen down.
And then there's the fact that he portrays a highly depressed outlook. Now when was the last time you saw a guy in depression over a failed relationship? I'd go with never. Mostly, girls do this kind of stuff, and well, Drake too.
In general, he's been believed to be a cry baby by popular media, and is attributed the kind of behaviour that a girl exhibits after a break up i.e. whining over exes after things fall apart in a relationship.
The only difference lies in the fact that he's generally believed to be a cry baby with regard to EVERYTHING. It doesn't matter how insubstantial the thing happens to be. Having him as a girlfriend would be like having a friend who is permanently PMSing. Though it may not sound very intriguing, but it would still be worth the laughs.
Not to mention, he's known for his incessant complaining as well as his conservative nature regarding whomsoever he happens to date.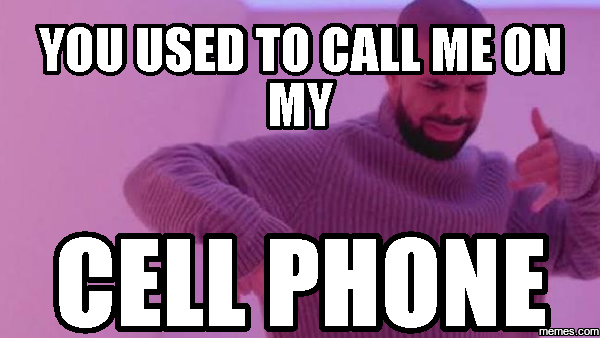 He is in fact, entirely like an extremely possessive girlfriend.
All in all, the hundreds of memes on Drake which have been taking over the internet are based around his overstrung emotions and excessively girlfriend-like behaviour.
Additionally, Drake's slightly softer heart and personality has sparked a plethora of genres of memes all over the internet known as "Drake memes" as well a series of tweets of the series "Drake is the type of guy…".
He's also been known for respecting women more than normal rappers do (if you would just take a look at their lyrics). So if he was your girlfriend, you can say goodbye to taking any decisions that would be disrespectful to yourself as well as anyone else even batting a lash at you, cause he's one of the most protective celebrities around.
Drake is indeed, the Taylor Swift of rappers. So he may be the perfect girlfriend, but if you break up with him then get ready to face a song and how you messed it all up.