There are some child actors who have played memorable roles that have etched in our memory. Here's a sneak peek into the lives of the actors we have seen when they were tiny and cute. Some of them have grown up to become gorgeous and matured as ever!
1. Malvika Raaj:
Trying to recall where have you seen her? Yes, she's the girl who played the kid version of Kareena Kapoor as Poo in Kabhi Khushi Kabhie Gham.
Malvika Raaj has grown up into a gorgeous woman and is successfully doing commercials.
Here's a link of one of the ads she has featured in :
2. Kavish Majmudar:
Since we are on the chapter of K3G, here's the chubby guy who played the role of Hrithik Roshan as a child.
Popularly known as laddu in the film, here's what he looks like now!
3. Jibraan Khan:
Remember that cute little boy who played Shah Rukh Khan and Kajol's son in the same movie? Well, he's all grown up now and looks handsome as ever.
After he was done with his graduation, 22-year-old Jibraan started practicing martial arts, kathak, and horse riding to make himself fit for a Bollywood debut. Also, He works as a trainer at Shiamak Davar's dance studio, where he himself was once a student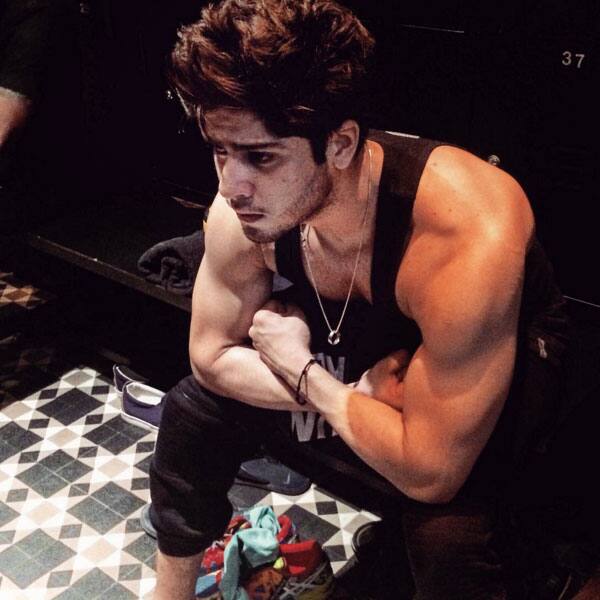 4. Kinshuk Vaidya:
Kinshuk Vaidya as Sanju from Shaka Laka Boom Boom has grown up to a handsome young man! He is quite active in the TV industry even now. Has worked in some popular TV shows like Pyar Tune Kya Kiya
Then:
Now :
5. Jhanak Shukla:
Everyone recognizes this cute lil girlfrom the TV serial Karishma kaa Karishma and her role in the movie Kal Ho Naa Ho. After doing some ads after her last show Sonpari, Jhanak decided to quit acting.
"I was in the sixth standard and I wanted to study so I just stopped taking any more assignments.
I did not want to pursue acting as a career. I got fed up actually.
After my tenth standard, I did an episode of Gumrah in season one because my mother's friend was the producer.
Now I am doing my Bachelor's degree in Arts. I want to do a Master's degree as well. I want to become a social activist and start an NGO to help oppressed women."
6. Zoya Afroz
We all have seen the movie  Hum Saath Saath Hain but little do you know this little cute girl in the movie was crowned Miss India 2013.
She later worked with Himesh Reshamiya in the movie The Xpose.
7. Ajay Nagrath
Yes, he's the chubby guy who played the role of Chintu in Shriman Shrimati. Although now, he is no more a fat boy. Ajay Nagrath, has lost a lot of weight and is in fact a fitness freak. Being unhappy with the way his body looked, Ajay was determined to lose his identity of a 'couch potato'. Life changed for Ajay after he participated in the show 'Biggest Loser Jeetega' where contestants were asked to lose weight. He lost 60 kilos while on the show with his weight coming down to 82. Check out what he looks like now
8 .Tanvi Hegde
Tanvi Hegde is an Indian film actress who got popular as "Fruity" and "Tooty"of the children television serial Son Pari. She has done few episodes in Shaka Laka Boom Boom. Tanvi has been a part of more than 150 commercials. Tanvi is all grown up into a beautiful young girl!
Check her out!