With his brilliant presidential reign slowly coming to an end Barack Obama has been all over the internet for his infinite swag and carefree attitude which proves that the iconic president is literally the coolest president ever. During his 8 years of Presidency, Barrack Obama has gained a lot of respect and popularity amongst people from all ages from across the globe.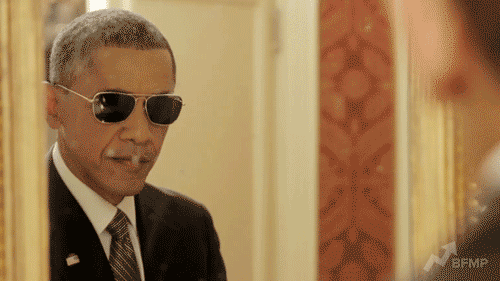 Over the years we have seen various jokes and references that have earned him the love of the internet including his viral videos and mic drop stunt which took the world by storm.
But, his recent performance on The Tonight Show with Jimmy Fallon just went on to prove that he is indeed the most awesome president ever!
The highlight of the night was Obama's performance with Jimmy as he 'slow jammed' the news wherein he jammed about the most critical and vital things that he has managed to accomplish during his tenure in the office.  He mentioned a number of things including the legalization of same sex marriage, the decrease in unemployment rate, the availability of affordable healthcare etc. with the concluding line that resonated throughout the crowd;
"Climate change is real, healthcare is affordable and love is love."
Through the jam he even backed up presidential candidate Hillary Clinton and indirectly mentioned his disagreement of Donald Trump's disapproval over his foreign policy. In addition he captured the laughter of the audience through a little play of words on how he's recently been watching "Orange is not the new Black" taking a shot at Trump's campaign.
Here's the link to the YouTube video of the performance:
This outgoing performance by the President was a stark contrast against the serious face that he had put up on his appearance on The Tonight Show in 2012 before he was re-elected as president.
Apart from the slow jam session, host Jimmy Fallon and President Obama engaged in writing 'thank you notes' wherein the notes included hilarious quips and jokes made by the President including a brief mention at bringing back the 'Obama 'fro' hairstyle in the years to come. The session was concluded by Jimmy Fallon writing a thank you note for Obama himself and thanking the president for all that he has done and accomplished for the nation in his 8 years as President.
It seems that with the end of his tenure in office, we'll only be seeing more of this enthusiastic President online. But with these epic 8 years coming to an end there is a single thought that is raging through the hearts of many who have been affected by his reign; Thank You Obama!