The Swachh Bharat initiative is an ambitious initiative by Prime Minister Narendra Modi to boost the cleanliness drive in India where sanitation and hygiene is a big cause of concern. Now, this project has a new admirer who is also involved in such projects on a global scale – Bill Gates.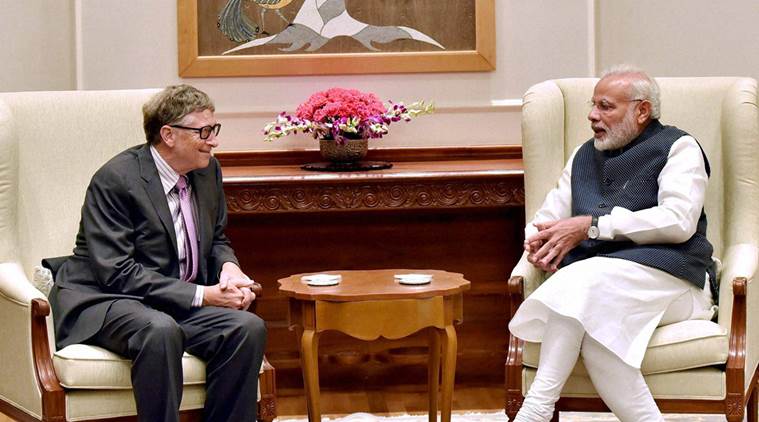 Image Source
On his gatesnotes.com blog, Bill gates appreciated not only the Swachh Bharat project led by Narendra Modi but also the issue of human waste. Referring to the PM's 2014 independence speech, Bill said,
"Nearly three years ago, Indian Prime Minister Narendra Modi made one of the boldest comments on public health that I have ever heard from an elected official…I can't think of another time when a national leader has broached such a sensitive topic so frankly and so publicly. Even better (than talking frankly about it), Modi backed up his words with actions…What I love most about Clean India is that it identified a big problem, got everyone working on it, and is using measurement to show where things need to be done differently"
Indian Prime Minister @narendramodi put a spotlight on a subject that most of us would rather not even think about: https://t.co/oUX40Igi6G pic.twitter.com/mJnCwhbo4U

— Bill Gates (@BillGates) April 25, 2017
If we look at poor sanitation through the economic's lens, it turns out that India suffers a staggering loss $106 billion-plus a year due to deaths, sickness and lost opportunity. What is this lost opportunity? 25% girls drop out due to lack of proper toilet facilities in school.
Before Swachh Bharat, only 42% has access to proper toilets. Now, 63% do! India has a target to achieve 100% on 2nd Oct, 2019 – On the auspicious day of 150th birth anniversary of Mahatma Gandhi. Bill gates is also reportedly working with Google to help people search for nearest public toilets online to curb open defecation.