India Vs. Australia cricket match has always been more than just a sport ! It is the tensing emotions between the two countries, the sledging to dominate one another, the scorching sweat in the summer, everything adds up to enthusiasm of watching it. What's more? If there is a funny incident by a player, then the Twitter Police catches the perpetrator immediately! This is exactly what happened with Ishant Sharma!
Ishant has been troubling Australian captain Steve Smith with some fiery bowling…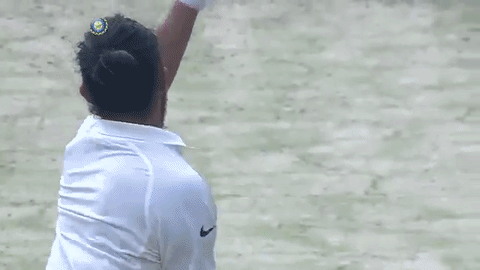 … and then he trolls him!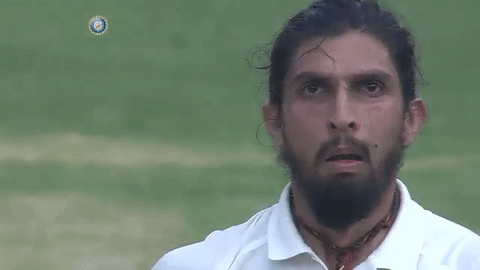 Little did Ishant know that the tables would turn on him over Twitter!
The dreadful question.
Relative : beta, job kaisi chal rahi hai?

Me: pic.twitter.com/gY2JZSqXPQ

— Pakchikpak Raja Babu (@HaramiParindey) March 5, 2017
2. He disapproves!
Ishant Sharma's reaction each time Kohli takes reviews #INDvsAUS pic.twitter.com/GhRUb2b2ep

— Shashi (@AllTimeBakchod) March 5, 2017
4. Hidden feelings come out!
When you go unsold in IPL auctions. pic.twitter.com/KfYRcJ9fc6

— Sagar (@sagarcasm) March 5, 2017
6. Men In Black sequel in the making!
Yes. That's my boy! Ishant Sharma#ishantsharma #cricket #INDvsAUS pic.twitter.com/1J2jI47tMl

— Akash D. Patel (@akashninat) March 6, 2017
7. The GOT connection
Khal drogo Vs Brienne of Tarth #INDvsAUS pic.twitter.com/ifFWOKwyIi

— Punक (@punk_hardik) March 5, 2017
9. The resemblance is uncanny.
Close enough 😂 @ImIshant #Ishant Reation #INDvsAUS pic.twitter.com/a5MIhRwYcp

— Steve Smith FC (@SteveSmithFc) March 5, 2017