It is Captain Cool's birthday today! Yes, we are talking about the man who single-handedly took the Indian Cricket to new heights with various international championships as well as League trophies with his awe-inspiring attitude, the ability to stay patient in times of perseverance and of course his stylish persona, he is none other than – MS DHONI!
Here are some interesting facts about the former Indian captain:-
(1) Dhoni has keen interest in football and badminton and has played in district level competition. A complete sporty all-rounder!
(2) Dhoni is one of the richest cricketers in the world. But, did you know he used to get Rs. 50 for every six that he hit in the Sheesh Mahal tournament by his coach Deval Sahay! Old habits die-hard as he is still on of the prominent six hitters in the game!
(3) Dhoni made his ODI debut vs Bangladesh at Chittagong on December 23, 2004. He was out for a first-ball duck in that match.
(4) Dhoni is the third skipper in the world cricket to win than 100 ODI matches after Australia's Ricky Ponting and Allan Border.
(5) In Tests, Dhoni became the most successful Indian captain with 27 Test wins, crossing Sourav Ganguly's record of 21 victories.
(6) Dhoni was conferred with the honorary rank of Lt. Colonel by the Indian Territorial Army in November 2011. Time and again, he has said that he would like to play some role in the Army in the future.
(7) Dhoni acted in David Dhawan's 'Hook Ya Crook'. But, unfortunately the film, starring John Abraham, was shelved and we missed our chance to see Dhoni on the big screen.
(8) Dhoni has hit the most international sixes as captain (204).
(9) Dhoni is known for his passion for motorcycles and currently owns over 20 bikes.
(10) Dhoni has partnered with Telugu filmstar Akkineni Nagarjuna in buying a Supersport World Championship team and named it Mahi Racing Team India.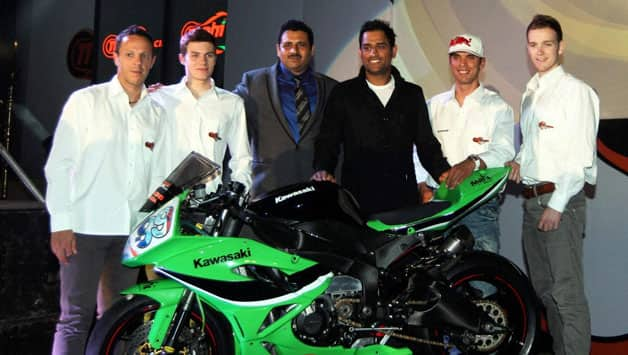 We wish him more glorious years in the field of sports and cricket! Wishing him a happy birthday!