Brace yourselves folks, the wait is finally over as Finding Dory is about to hit theatres worldwide this Friday on the 17th of June. Most of you may be wondering, 'what wait' which is something that only the world's young adult population will be able to comprehend. So, if you're older than 12 and younger than 25, you surely know how excruciating the 13 year long wait for the sequel of Finding Nemo has been for all of us!
The trailer too, has left everyone flipping their fins in excitement, with a brief glimpse at the action packed adventure that is about to hit theatres. Even the seagulls in the movie were excited! But the single line from Dory's trademark quote 'just keep swimming' that is shown at the very end of the trailer has left everyone on the edges of their seats and desperately anxious for more!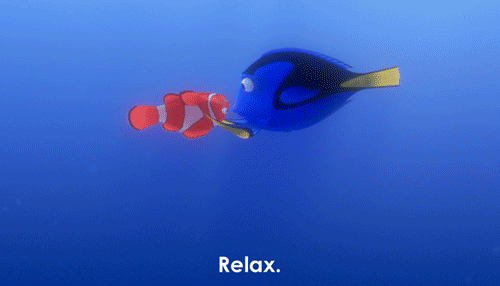 The plotline of the new movie is based upon Dory suddenly remembering her own long lost family after witnessing Marlin and Nemo's reunion. It takes place 6 months after the events of Finding Nemo and witnesses the return of a variety of characters from the original movie as can be seen in the most recently updated trailer below:
In addition to all the pre-developed hype for the movie, the revelation that Dory will now be voiced by the hilarious and widely adored Ellen DeGeneres from 'The Ellen Show' only goes on to build up the anticipation.
It won't be much of a wonder to find that the theatres are filled with teenagers and youth in their early twenties rather than the child audience that it was designed for.
The movie has sparked uproar of excitement from youngsters around the world on a variety of social networking sites and in general, every part of the internet.
Not to mention the steep rise in internet activity upon the introduction of disney's first transgender character in the movie, as declared by the one and only, Ellen DeGeneres.
So get ready to kick back and relax as you join Dory and her friends in this 3D adventure, it's time to relive childhood memories and in the end; 'Just Keep Swimming'!
The movie is set to release in Indian theaters on June 17th.